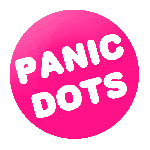 More great
ASIWYFA
coverage; The guys recently popped into the N.I Podcast / Panic Dots studios to record a little bit about their past present and future. You'll also hear me gushing over the band and the album.
Head over to the
N.I Podcast / Panic Dots Myspace
to download the episode, or if you're lazy and impatient like me, you can click
here
to listen to a direct stream of the broadcast.
Lethal!
Also, the guys are taking over the NIMIC blog this week. Tony has just posted up a bit about Saturday night's triumphant album launch at the Mandela Hall (note: 780 people showed up, not 750!). Click
here
to check it out. Keep your eyes fixed upon the
NIMIC website
this week, as Rory, Chris and Johnny will all be contributing their musings!