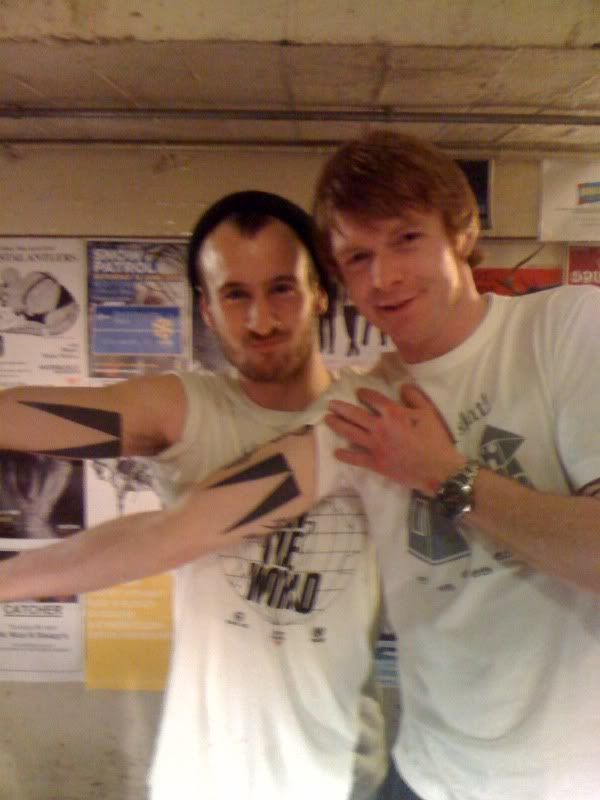 Me and one of the Glasgow troops
Hi all
ASIWYFA
checking in. Hope everyone is fighting fit and not covered in volcanic ash. It woulod seem strange that something that happens so far away could effect what goes on for a group of Irish fellas in Paris, or a group of gig goers in Glasgow, BUT, due to the ash cloud which was making its way to the UK our flights to Glasgow to play our Radio 1 show got cancelled and so we didnt make it. Huge apologies to everyone who had got a ticket for the event, i know we'd been getting a lot of corespondence from all you guys coming to see us, so again massive apologoes but lets face it, a volcano is the best excuse we've ever had.
So suprise suprise we're still touring, it all started on the 9th of March when we flew to Toronto for Canadian Music Week, on that trip we made our way south through NY and finished with a week at SXSW festival in Austin TX which was incredible. Then back to Ireland for our Dublin and Derry EP launches before heading out straight away for our debut Maida Vale session with Radio 1 after which we had a wonderful 11 days in the UK with out support and heroes LaFaro. As always it was a trip filled with bromance, debotchery and a very sad goodbye at the end, we love you boys. It was also the tour which we had our first pre gig sell out! thanks London, and thanks to everyone who came out to see us, its by far and away the most people we've ever seen coming out to support us, we've very grateful.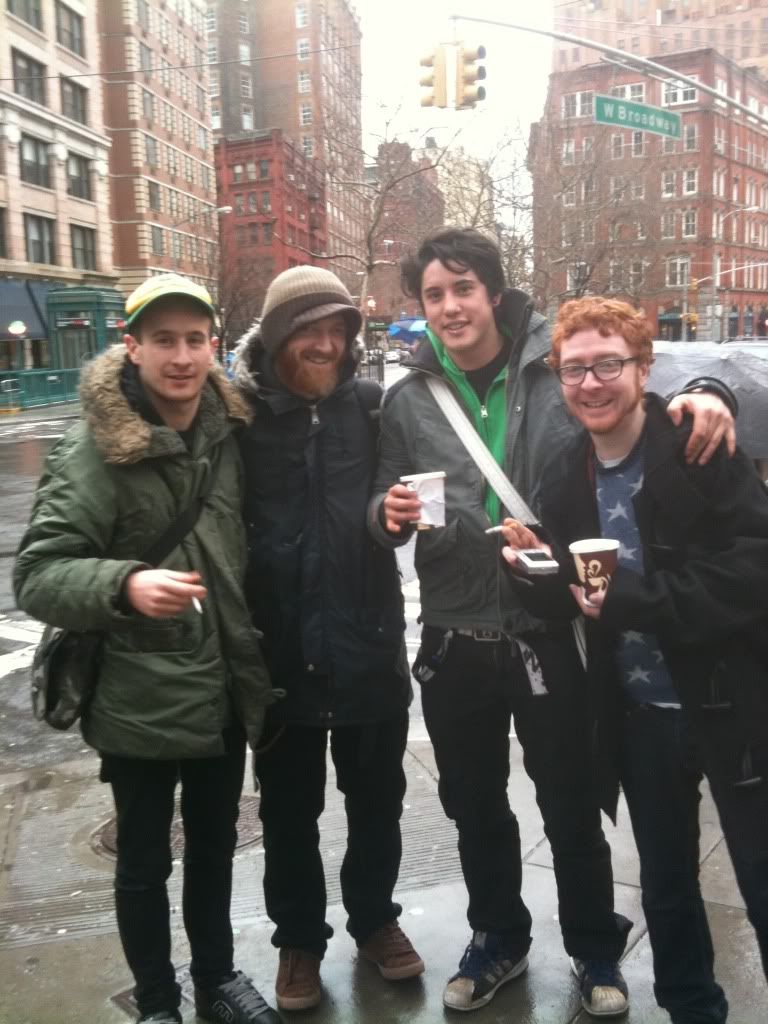 NY
Brussells
So we're currently on mainland Europe, a little bummed we didnt get over to Glasgow last night but im making the most of it at the mo, im being very continental with coffee and croissants at a cafe while the boys sleep in the van. I think it was a late one for a few of the band and crew last night?? and for the first time ever im up before our tour manager Graham, maybe im sick?? maybe Grahams sick!! maybe im still asleep??
anyway..
Hasselt
its our first headline tour of europe and we're a little speachless really, the audiences in Brussles and Paris blew us away, we couldnt believe how many tshirts were in the crowd and how many people had come out to see us, the energy we got off you guys was incredible, very good times, thank you.
Me at the Arc
we've another 5 weeks to go i think, if the rest of the shows are half as good as the first two we'll be grinning.
in other exciting news, we've been put ASIWYFA tshirts have been spotted on Gok Wans How to Look Good Naked and, probably the most exciting of all, on WWE Raw!!!
Andy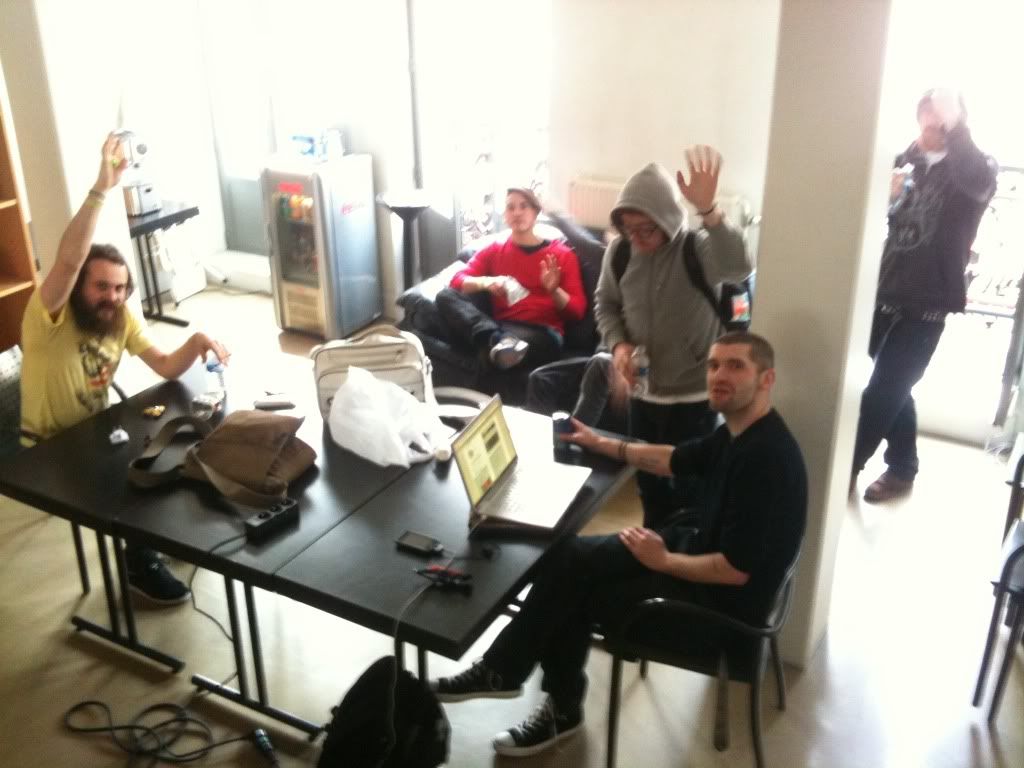 The Lads, Domino Festival